The countdown starts as Advent begins on Sunday 29 November running until Thursday 24 December. This year, people from across the Church of Scotland are joining together to look forward to 'Bright Hope For Tomorrow' through our Advent Calendar.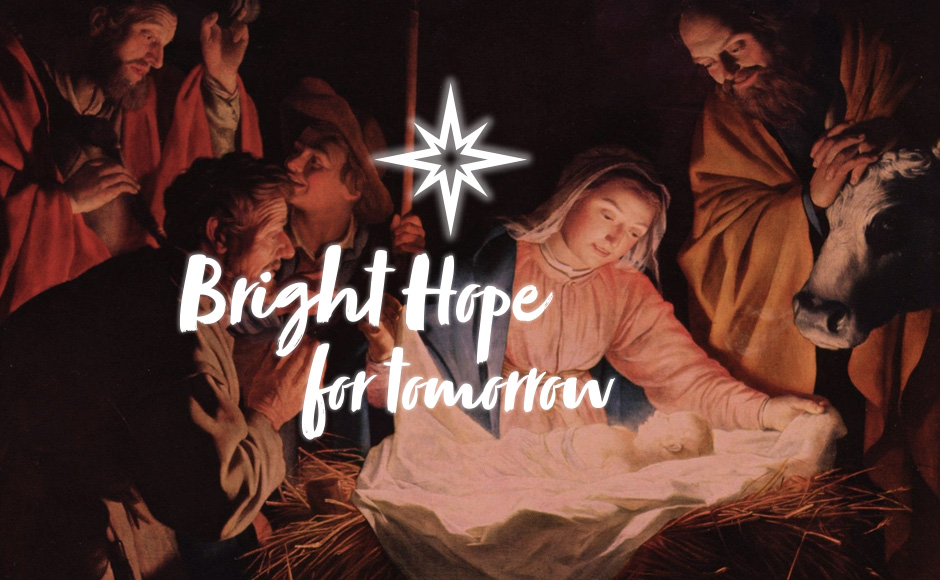 Meaning 'coming' or 'arrival', Advent is a time of prayer and preparation for the coming of God's Son. It is also a time when many look outwards to the needs of others, spreading joy with friends, families, local communities and further afield.
This year will feel very different to previous years, as Covid-19 restrictions continue across Scotland limiting our opportunities to meet and worship in person. However, we hope that our Advent calendar will help spread a little hope and joy during these dark days.
Bright Hope For Tomorrow
Bright Hope For Tomorrow is the theme of the Church of Scotland's 2020 Advent Calendar, based on the lines 'Strength for Today, Bright Hope for Tomorrow' from the hymn "Great Is Thy Faithfulness."
Pardon for sin and a peace that endureth,
Thine own dear presence to cheer and to guide;
Strength for today and bright hope for tomorrow,
Blessings all mine, with ten thousand beside!
"Great is Thy faithfulness!" "Great is Thy faithfulness!"
Morning by morning new mercies I see;
All I have needed Thy hand hath provided—
"Great is Thy faithfulness, " Lord, unto me!
Sharing faith, joy and love
On Sunday 29 November we will get things underway with an introductory video on our website from the Moderator, Rt Rev Dr Martin Fair, and will then continue on Tuesday 1 December through our next four weeks. We invite you to sign up for a daily email or check our online Advent Calendar for some daily inspiration.
Throughout the season we'll bring you stories that highlight how church members around the country and further afield are planning to celebrate the birth of Jesus and sharing their faith, joy and love.
The Moderator of the General Assembly of the Church of Scotland, Rt Rev Dr Martin Fair, invites everyone to share in this year's Advent.
"We're facing up to what will be a very different Advent but perhaps, therefore, it's all the more important that we travel through it together. The Church's Advent calendar gives us an opportunity to do just that," Dr Fair said.
"You can sign up so that each day of Advent you'll get a notification for that day's instalment, whether it's a reading, prayer, video message or a short reflection.
"I'd like to encourage as many folks as possible to share in this. Pausing together each day in an otherwise hectic schedule is crucial for our own well-being and for our sense of oneness. May the result of it be that we are truly ready for Christmas when that time comes."
This year for our daily Advent offerings we have collected moving, thought-provoking and encouraging stories sourced from our Church of Scotland congregations. They will include:
Inspiring stories and reflections – of creative events and personal experiences from individuals and groups across the Kirk.
Videos – Rt Rev Dr Martin Fair will introduce Advent, followed by a few extra surprises throughout the season.
Prayers – a selection of prayers from people from across the Church.
Sign up for your daily reminder
You can sign up for a daily reminder email straight into your inbox with a link to that day's Advent window. Sign up below:https://thechurchofscotland.adventcalendar.com/